Pi Beta Phi Announces Partners for Diversity, Equity and Inclusion Training Efforts 
As an organization rooted in friendship and values, Pi Beta Phi is dedicated to supporting and empowering our members. We approach this work with intention and purpose, especially our efforts toward greater diversity, equity and inclusion within our sisterhood and our communities.
Earlier this summer, we committed to addressing our recruitment practices to drive inclusivity, which includes pre-recruitment bias training for our collegians and Alumnae Advisory Committee (AAC) members who assist with recruitment activities. We are excited to announce that we have partnered with Christina Parle, M.S., and Suzette Walden Cole, Ph.D., to guide and support this critical work.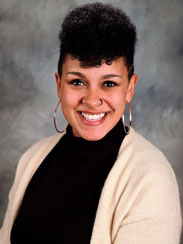 Christina professionally designs and facilitates diversity, equity and inclusion curriculum for collegians, volunteers and staff. As a trained National Coalition Building Institute (NCBI) facilitator, much of Christina's work includes conflict resolution and effective communication; she has an interest in language and the impact it has on people. She currently serves Zeta Beta Tau Fraternity as Director of Chapter Services and Conduct. Prior to her current role, Christina was Assistant Director of Student Conduct and Community Standards at the University of Kansas. She holds a master's degree in higher education with an emphasis in student affairs from Pennsylvania State University. While at Penn State, Christina completed a graduate assistantship in student conduct and served as the interim primary advisor for the National Pan-Hellenic Council (NPHC) and Multicultural Greek Council. She earned her bachelor's degree in criminal justice and political science at the University of Central Missouri and is a member of Sigma Kappa Sorority.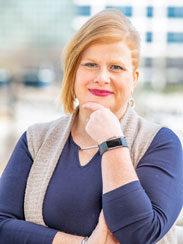 Suzette is a certified conflict resolution specialist who focuses on restorative justice and addressing diversity, equity and inclusion. She designs and facilitates curriculum to help participants explore identity, inclusive practices and cultural competency; her consulting clients include NPHC and National Panhellenic Conference (NPC) member groups as well as companies across North America, Europe and the Asia-Pacific region. Prior to becoming a full-time consultant, Suzette served as Director of Student Conflict and Conflict Resolution at Illinois State University (ISU) for 10 years. She earned her Doctor of Philosophy degree in education administration and foundations at ISU, studying the factors that contribute to the development of culture in student groups and strategies for cultivating change within those groups. Suzette also holds a Bachelor of Arts degree in political science with minors in English and communication from Mercer University, and a Master of Education degree in college student personnel administration with an emphasis in higher education administration from the University of South Carolina.
"Pi Phi wants to create lasting, positive change," said Grand President Marla Neelly Wulf. "We recognize that change starts with the beginning of the member experience. By supporting our collegians and AAC members with more training and resources, we're turning our intention into impact and working toward a more diverse, inclusive sisterhood."
To learn more about Pi Phi's commitment to diversity, equity and inclusion, visit pibetaphi.org/dei.

Published July 27, 2020