Nominate a Pi Phi for their professional achievement
The Carolyn Helman Lichtenberg Crest Award recognizes distinguished Pi Phi alumnae who positively impact their communities through professional and volunteer service. The award honors Ohio Alpha Carolyn Helman Lichtenberg — a visionary leader for Pi Beta Phi whose efforts can still be felt throughout the Fraternity. To celebrate the launch of our 2020 nominations, we're highlighting last year's winners of the Carolyn Helman Lichtenberg Crest Award for Professional Achievement.


Dr. Katherine Stasiak Hankins, Mississippi Beta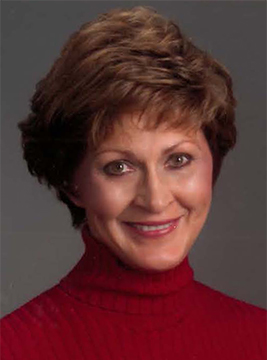 Katherine's resume includes Board Certification and medical practice in three different areas: Obstetrics/ Gynecology, Family Practice and Psychiatry. Her career has been a progression of serving different people with unique medical needs; however, her work in collegiate mental health is impressive and impactful. She recently served at the University of Nebraska at Omaha as a psychiatrist while maintaining a private practice, which continues today. Katherine is an experienced speaker on college campuses, presenting material on a variety of relevant medical topics with special consideration given to mental health. While her professional and volunteer achievements are extensive, her dedication to following her medical passion into an area that serves collegians is truly outstanding.
Jennifer Hazelton, Virginia Eta

Jennifer serves as the Chief Financial Officer (CFO) for the Houston Livestock Show and Rodeo, the largest organization of its kind in North America. With more than $140 million in revenue, the show awarded more than $25 million in scholarships, grants and awards in 2019, and is one of the nation's largest nonprofit scholarship providers. In addition to the traditional financial responsibilities that come with the CFO role, Jennifer also manages the organization's membership department for more than 42,000 members and is responsible for the show's educational giving, which last year surpassed $350 million in cumulative giving. Jennifer was Houston Business Journal's 2013 CFO of the Year, in the Nonprofit category and was named one of Houston's 50 Most influential Women of 2018 by Houston Women's Magazine.


Do you know a sister with outstanding professional service? Nominate her for the Carolyn Helman Lichtenberg Crest Award for Professional Achievement at pibetaphi.org/awards. Nominations close October 1.

Published August 19, 2020