Young Alumna Achievement 2019 Award Winner and Finalists
The Young Alumna Achievement Award
is presented to an individual alumna who has graduated college within the last 15 years. This alumna has become an active Pi Phi alumnae member and demonstrated Lifelong Commitment through her involvement in an alumnae club, Alumnae Advisory Committee, Chapter House Corporation and other local community leadership opportunities. With 2020 award nominations underway, we are highlighting the 2019 Young Alumna Achievement Award winner and finalists.
Winner: Laura Jarman Farrar, California Eta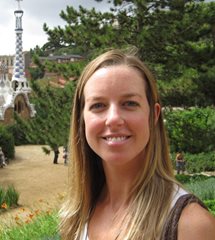 Laura graduated from University of California, Irvine in December of 2005, and by January of 2006, she was a member of both the La Jolla, California, Alumnae Club and California Kappa's Alumnae Advisory Committee (AAC). Laura serves as the connection between the California Kappa Chapter and the La Jolla Alumnae Club. She meets with seniors to discuss opportunities to get involved with Pi Beta Phi and invites members in the area to join the club. Laura has further demonstrated her servant leadership on California Kappa's AAC where she has advised several officers and attended countless chapter meetings, ceremonies, officer trainings, conference calls and webinars.
Since 2009, Laura has been a dedicated educator and Spanish teacher. She has consistently served in key leadership roles in the community including serving as a member of the School Site Council and Kiwanis Club, serving as the Digital Teacher Leader and advising her school's Key Club.
Finalist: Corie White O'Rourke, Oklahoma Alpha
While in law school, Corie joined the Norman, Oklahoma, Alumnae Club and served on the Oklahoma Alpha Chapter House Corporation (CHC) while balancing her education and work responsibilities. After graduating and moving to Northern Virginia, Corie continued her involvement with Pi Phi by joining the Northern Virginia Alumnae Club and serving as the Vice President of Communications. Corie's leadership was further demonstrated through extending her strengths and capabilities in service to the D.C. Alpha CHC.
Corie also serves the Northern Virginia and Washington D.C. communities as a volunteer for Big Brothers Big Sisters and a volunteer attorney for Whitman-Walker Health – a Washington D.C. organization that provides health, wellness, medical and community care. Corie is an immigration attorney for a local non-profit organization, Ayuda, which provides legal, social and language services for immigrants in the Washington D.C. metro area. Her involvement with the Northern Virginia Alumnae Club, provided 750 children's books to families served by Ayuda.
Finalist: Lindsay Daudelin, Illinois Theta
Lindsay has served as President of the Arlington Heights, Illinois, Alumnae Club for several years, in addition to other club offices she's held including Treasurer and Vice President of Membership. She is most passionate about the club's philanthropy and service events. Lindsay works with the club's Champions are Readers
®
program and serves on the Literacy Program and Support Committee where she reaches out to community members for partnership and volunteer opportunities along with book donations.
Over the years, Lindsay has stepped into any role needed within the club while advancing her career as a schoolteacher. While maintaining her commitment to her students and Pi Beta Phi, Lindsay has also worked to further her own education. She applies her Pi Phi values daily with her students and is well loved by those with whom she works.
Do you know a young alumna that continues to demonstrate her Lifelong Commitment to Pi Beta Phi? Nominate her for the Young Alumna Achievement Award! Nominations will close February 15, 2021. The full list of awards is available here.

Published January 19, 2021