Meet the Diversity, Equity and Inclusion Advisory Committee 
To achieve the Fraternity's vision, Pi Beta Phi believes an organization-wide Commitment to Diversity, Equity and Inclusion (DEI) is imperative. As part of our commitment, the Fraternity established a Diversity, Equity and Inclusion Advisory Committee (DEI AC) in July 2020. The role of the DEI AC is to be a collaborative resource by offering advisement to Fraternity leaders. Committee members have been integrated into projects across all specialty areas of Pi Phi. Many members have expressed interest in the committee, and we are excited to introduce the 12 committee members serving on the DEI AC for the 2021-2023 biennium.
Keemya Bashiri, California Beta (she/her/hers)
Keemya previously served as a diversity, equity and inclusion liaison for Berkeley Women in Business. In this role, she empowered women while fostering racial unity in her everyday community. Keemya has also participated in several courses and workshops on improving racial justice in a global network. These experiences inspired her to enthusiastically volunteer for Pi Beta Phi. She looks forward to cultivating an environment of comfort, understanding and inclusion for all members of the Panhellenic community.


Mary Deloache Green, South Carolina Alpha (she/her/hers)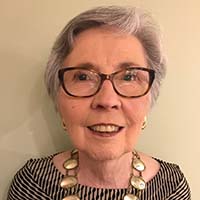 Mary's years of leadership in advocacy and activism include volunteer work with organizations addressing issues of racial, gender and physical equity. Through her experiences growing up in the South and living in numerous cities during her 40-year career in international and corporate banking, Mary developed a unique global perspective on DEI. Her professional and volunteer roles have provided significant experience in curriculum design, leadership development and program facilitation. Mary is currently a co-facilitator, financial liaison and Leadership Circle member for White People Challenging Racism, a Boston-based grassroots organization sharing knowledge, skills and resources to stand up against racism. She is also a mentor in the Multicultural Mentoring Program at Mass Bay Community College and a volunteer librarian at Bridge Boston Charter School.

Alexandra Halladay, Illinois Kappa (she/her/hers)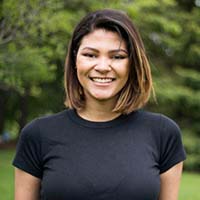 Alex is an independent consultant for schools and communities with a specific lens on equity, inclusion, justice and anti-racist action. Additionally, she is the Director of Admissions and Financial Aid for an independent day school and a faculty member of the Student Diversity Leadership Conference of the National Association for Independent Schools. As a student at the University of Chicago, Alex served on the student board for the Office of Multicultural Student Affairs and was a founding member of the Provost Office's Diversity Advisory Council. Among other work and volunteer opportunities on campus, Alex was Illinois Kappa's first Vice President Administration.

Anoushka Vidyadhar Lad, Ontario Alpha (she/her/hers)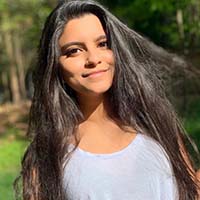 Anoushka is a senior at the University of Toronto currently working toward a double major in international relations and communications with a minor in women and gender studies. As a Canadian woman of Indian descent, Anoushka is passionate about diversity, equity and inclusion, inspired by her lived experiences. Outside of her education, Anoushka seeks to engage herself with issues of social justice. She conducts research at a lab focused on global sexual health equity and resource scarcity particularly with sexual and gender minorities. Additionally, Anoushka has served as an elected officer for the Panhellenic Council at her university and is currently the Vice President of Risk Management for the Ontario Alpha Chapter.
Julie Christine Larsen, Illinois Beta-Delta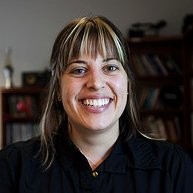 Julie currently works as a Senior Program Manager for Leadership Development at Amazon. Her work focuses on manager capability, inclusive culture and targeted leadership development programs. Prior to working at Amazon, Julie spent more than a decade working in higher education supporting advising, residence life, orientation and first-year programs. Julie is eager to help Pi Phi work toward its goals around equity and inclusion and believes in the power of our collegians to be catalysts for change within their communities.

Chloé Laverson, Utah Alpha (she/her/hers)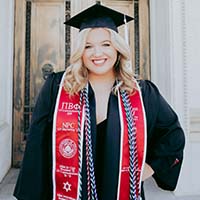 Chloé is the social media associate at Hillel International, the world's largest Jewish college organization, in Washington D.C. Originally from San Diego, Chloé is a proud French-American Sephardic Jew. Chloé served as the Vice President Communications for the Utah Alpha Chapter which led to her role as Vice President of Marketing for the University of Utah's Panhellenic Council. In this role, she received recognition from the National Panhellenic Conference for outstanding and authentic social media and an innovation award from the Association of Fraternal Leadership & Values. Chloé is a freelance writer and former social media ambassador for an online Jewish magazine. Throughout college, Chloé taught seventh-grade Judaic Studies at Congregation Kol Ami in Salt Lake City, where she was honored as the 2020-2021 Teacher of the Year.

Michele Renee Lomax, Washington Alpha (she/her/hers)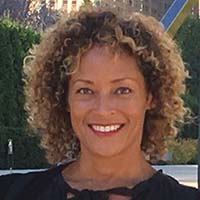 After a long career as a commercial real estate attorney, Michele transitioned into a management role for a premier minority business economic development and diversity consulting firm, where she assisted Fortune 500 clients with their focus on diversity directives. A graduate of the University of Chicago Law School, she currently advises companies in legal, business and belonging matters. Michele is a certified mediator and yoga instructor and is completing a 2-year mindfulness meditation teacher training program which focuses on mindfulness and belonging through the lens of diversity, equity, inclusion and accessibility. She is also an accomplished editor and focuses her own writing on conversations about race, stories highlighting excellence in people of color, and battling the effects of systemic inequalities and imposter syndrome.

Millette King M. Ed., L.S.W, C-C.H.W, Michigan Alpha (she/her/hers)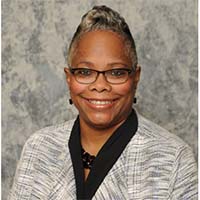 Millette is a Licensed Social Worker in the state of Ohio and a Certified Community Health Worker. She is currently completing her doctoral degree in community college leadership at Kansas State University. Millette works for Cuyahoga Community College serving as the Program Manager for the Upward Bound Program which provides services to low-income and first-generation high school students. She is also the Program Administrator and an Instructor for the Community Health Worker Program. Millette is Vice President of the Garfield Heights City School District Board of Education and is Chairperson on the Garfield Heights Municipal Court Advisory Committee which helps bridge the gap between the court and the community to ensure equitable access to justice.

María Martinez, Tennessee Gamma (she/her/hers)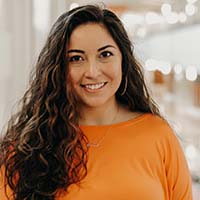 María is an educator and facilitator whose interests are at the intersection of social justice, identity exploration and leadership development. She strives to promote learning for students around social and leadership identities to develop culturally aware active citizens. María works at the University of Tennessee - Knoxville (UT) as a Coordinator for the Jones Center for Leadership and Service, where she oversees the Alternative Breaks Program and International Cultural Immersions. A proud Tennessee Gamma, María is currently working on a Doctor of Philosophy in Higher Education Administration from UT. María serves on the UT Alumni Board of Directors, the UT SafeZone Facilitation Team and as a facilitator for the National Coalition Building Institute.

Wendy Matt, New York Epsilon (she/her/hers)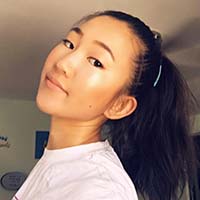 Wendy is a student at Rensselaer Polytechnic Institute (RPI) where she is pursuing a Bachelor of Science in science, technology and society studies and a minor in literature. She was first introduced to DEI work in high school when she was granted the opportunity to lead the Asian American Student Association and an adoptee affinity group, Found Threads. When the Director Diversity and Inclusion pilot program was first introduced, Wendy saw an opportunity to continue this work and become an increasingly active member of Pi Phi. Wendy now serves as the Director of Member Development on RPI's Panhellenic Council. Throughout her term, Wendy hopes to increase inclusive and equitable practices throughout the entire Panhellenic community.

D'Ann Dublin Riemer, Texas Beta (she/her/hers)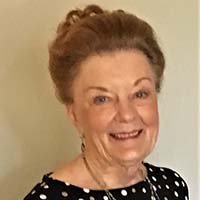 D'Ann is retired from Bank of America, where she was a Senior Vice President in Global Human Resources responsible for advancing diversity, promoting equal opportunity and pay, and enabling persons with different abilities. She is a member of the Dallas Alumnae Club where she co-chairs Read > Lead > Achieve® efforts and is passionate about literacy as a tool for equity. D'Ann currently serves on the Advisory Council for United to Learn, a Dallas-area nonprofit coalition of public elementary schools, private institutions and community members committed to breaking down barriers, closing the opportunity gap and building a more empathetic and equitable community. D'Ann hopes to use her professional skills and passion for equity to further Pi Beta Phi's commitment to a sisterhood of belonging.

Dr. Anita Vidai Singh, D.C. Alpha (she/her/hers)

Dr. Anita Vidai Singh earned her Doctor of Education from the University of Southern California with a dissertation focused on building diverse leadership in higher education institutions. She has provided innovative career support to undergraduate, graduate and professional students at universities throughout the United States and also serves as Alumnae Advisory Committee (AAC) Chair for the Virginia Epsilon Chapter. Dr. Singh's leadership expertise coupled with her research on disparities which affect historically marginalized groups led her to serve on the DEI Advisory Committee. Dr. Singh recognizes the vital importance of cultivating an inclusive sisterhood where members from underrepresented identities know they belong. She hopes to engage sisters throughout the world to continue moving Pi Beta Phi forward while embracing accessibility and inclusivity at all levels of the Fraternity.

Published September 24, 2021