Meet our Inaugural Diversity, Equity and Inclusion Advisory Committee
To strengthen our future, we need the help of our members to address racial inequity and the bias that our members of color experience in Pi Beta Phi, as well as explore opportunities for greater inclusion with the Fraternity and its programs. As part of our commitment, Pi Beta Phi has established a Diversity, Equity and Inclusion (DEI) Advisory Committee consisting of collegians and alumnae. Many members expressed interest to be part of the solution, and we are excited to announce the inaugural 12 committee members!


DEI Advisory Committee Chair Daphney Bitanga, California Eta
Daphney has worked in higher education for more than a decade and brings extensive experience in diversity, equity and inclusion work and program facilitation. After graduating from the University of California, Irvine, Daphney earned her master's degree in postsecondary education and student affairs from the University of Southern California. She currently serves as Associate Director of Advancement of Arts and Sciences at Washington University in St. Louis. Daphney is a member of the University Advancement Racial Equity and Social Justice Task Force, and is a SafeZones-trained ally for the school's LGBTQIA* students and staff. She also is a Critical Conversations Speaker Series facilitator for Pi Phi.
Katee Brough, Ontario Gamma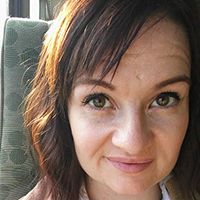 Katee recently earned her master's degree in Disaster and Emergency Management from York University. Her graduate school research reviewed community-based, culturally specific mental health programming available to women who are recent immigrants, asylum seekers or refugees in the Greater Toronto Area. While working toward her double honors degree in psychology and political sciences at the University of Guelph, Katee volunteered as a public health educator and an English as a Second Language (ESL) tutor. She has also worked as an ESL teacher in Japan, where she co-founded a fundraising event for a local, inclusive women's shelter. Currently, Katee works with the Emergency Management Unit of Ontario's Ministry of Children, Community and Social Services as an Emergency Management Assistant.
Sarah Dagher Torres, Illinois Epsilon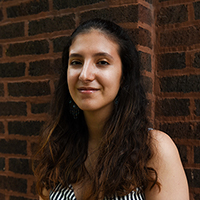 Sarah is working toward a Bachelor of Arts degree in Communication Studies from Northwestern University, as well as a minor in Theater. As the daughter of Colombian and Lebanese parents, she attributes her dedication to equity and inclusion work to her multicultural household. Sarah's family moved from Venezuela to Spain in 2016 to escape social, economic and political turmoil; she has written and reported for Thomson Reuters on social issues in both countries. Sarah serves as Vice President Recruitment for Illinois Epsilon, a position she pursued in order to implement more inclusive and equitable recruitment practices and training at her chapter.
Abigail Drummond, New Jersey Alpha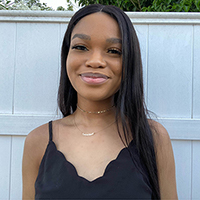 Abigail is pursuing a degree in Ecology and Evolutionary Biology and a minor in Global Health and Health Policy from Princeton University. Much of Abigail's campus involvement has centered on racial justice, with experience in anti-racism efforts and community organizing. As a member of the Princeton Black Leadership Coalition, she helps to organize student activism on the university campus. Abigail serves as New Jersey Alpha's Vice President Community Relations; within this role, she created a service partnership with the Princeton Public Library and created an anti-racism training program and curriculum for her chapter.
Sarah Fuller, Oregon Gamma
As the Assistant Director of Student Activities at Linfield College, Sarah has broad experience in facilitation, student affairs and advising, program coordination and leadership development. She graduated from Willamette University with bachelor's degrees in Psychology and Spanish, and from Oregon State University with a master's degree in College Student Services Administration. While in graduate school at Oregon State, Sarah engaged in leadership development research and program assessment, served as a Community Dialogues Facilitator in Diversity and Cultural Engagement, and presented a research paper at the National Symposium on LGBTQ Research in Higher Education. Sarah also serves Pi Phi as a Critical Conversations Speaker Series facilitator.
Mary Deloache Green, South Carolina Alpha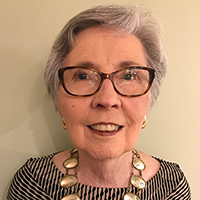 Mary's years of leadership in advocacy and activism includes work with community organizations addressing issues of racial equality and physical ability. Through her experiences growing up in the South and living in numerous cities during her career in corporate banking, she developed a uniquely global perspective on diversity, equity and inclusion. Mary's volunteer roles have given her significant experience in curriculum design, leadership development and program facilitation. Currently, she is a co-facilitator for White People Challenging Racism workshops in the greater Boston area, a mentor in the Multicultural Mentoring Program at Mass Bay Community College, and a library program volunteer at a local charter school.
Alexandra Halladay, Illinois Kappa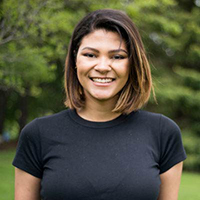 Alex is an independent consultant for schools and communities with a specific lens on equity, inclusion, justice and anti-racist action. She also is the Director of Admissions and Financial Aid for an independent day school and a faculty member of the Student Diversity Leadership Conference of the National Association for Independent Schools. As a collegian at the University of Chicago, Alex worked and served on the student board for the Office of Multicultural Student Affairs and was a founding member of the Provost Office's Diversity Advisory Council. Among other work and volunteer opportunities on campus, Alex was Illinois Kappa's first Vice President Administration. She recently completed her master's degree in School Leadership at the University of Pennsylvania.
Brianna Mills Henson, Virginia Gamma
As Director of Curriculum Development for the University of Kentucky College of Pharmacy, Bria creates and maintains a comprehensive and holistic programmatic assessment program for the school. Her personal research interests are investigating the intersection between learning, access and equity in historically underrepresented groups. Bria is involved in several international research studies demonstrating the need for programmatic diversity and inclusion activities. She is completing her educational doctorate degree in Curriculum and Instruction through Liberty University, and also holds a master's degree in Public Administration from Liberty and a dual bachelor's degree in Health Sciences and Health Informatics from Northern Kentucky University.
Harita Iswara, D.C. Alpha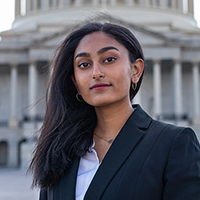 Harita is pursuing her Bachelor of Arts degree in International Affairs and a minor in Arabic from the George Washington University. She currently serves D.C. Alpha as the chapter's first Director Diversity and Inclusion and is the Chair of the Diversity and Inclusion Leadership Board for the GWU Panhellenic Association. As Programs Intern for Qatar Foundation International, Harita assists with the organization's grant process, data collection, professional development programs and external outreach. Harita has become a consistent voice in social media conversations surrounding issues of diversity, equity and inclusion.
Millette King-Tucker, Michigan Alpha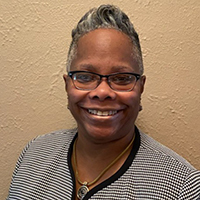 Throughout her 30-year career as a social worker and educator, Millette has worked to identify and eliminate barriers in the lives of the people she serves. She helped develop and manage the first Early Head Start program in the Cleveland area, and created community networks to support children and families through the Ohio Youth Advocate Program. Currently, Millette works for Cuyahoga Community College in Cleveland and serves as the Program Manager for the Upward Bound Program, which provides services to low-income and first-generation high school students. She holds bachelor's degrees in Psychology and Education from Hillsdale College and a master's in education from Cleveland State University, and is in the process of earning her Ph.D. in Educational Psychology. Millette is certified to facilitate and coach Design Sprints, specializing in fast-paced implementation of ideas and initiatives, and works with local and state entities to advocate for social change.
Michele Lomax, Washington Alpha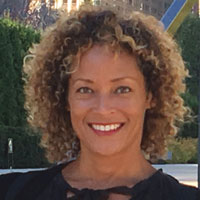 For over ten years, Michele held legal and management roles for a premier minority business economic development, supplier diversity, and D&I consulting firm, assisting Fortune 500 clients with their focus on diversity directives. A graduate of the University of Chicago Law School, she was a member of her law firm's summer associate and diversity committees allowing her to mentor and train incoming diverse law students in career development and firm culture. She has experience drafting internal and client compliance memoranda in both roles. Her training as a certified mediator and yoga instructor, has greatly benefited her conflict resolution skills, especially in pro bono racial discrimination and sexual harassment cases. In 2019, Michele started her own consulting firm to assist women, especially women of color, combat the effects of systemic inequalities and imposter syndrome.
D'Ann Dublin Riemer, Texas Beta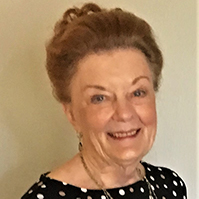 D'Ann is retired from Bank of America, where she was a Senior Vice President in Global Human Resources. As a member of management, she was responsible for advancing diversity, promoting equal opportunity and pay, and enabling persons with differences and disabilities. She is an honor graduate of The Southwestern Graduate School of Banking at Southern Methodist University and the holder of Six Sigma certification in project management. She currently serves on the Advisory Council of United to Learn, a Dallas-area nonprofit coalition of public elementary schools, private institutions and community members committed to breaking down barriers, closing the opportunity gap and building a more empathetic and equitable community. As part of her self-education on systemic racism and inequity, D'Ann is a member of a multiracial group at her church having conversations about race and is engaged in one-on-one conversations with Black colleagues to better understand barriers faced by people of color.

Published July 24, 2020