Young Alumna Achievement Award 2020 Winner and Finalists
The Young Alumna Achievement Award
is presented to an individual alumna who has graduated from college within the last 15 years. This alumna is an active Pi Phi alumnae member who demonstrates Lifelong Commitment through their involvement in an alumnae club, Alumnae Advisory Committee, Chapter House Corporation and other local community leadership opportunities. With 2021 award nominations underway, we are highlighting the 2020 Young Alumna Achievement Award winner and finalists.
Winner: Jenna Troup Phillips, Pennsylvania Theta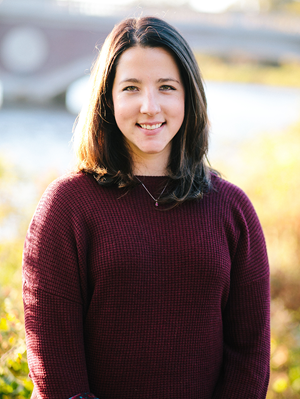 After graduating college, Jenna joined the Massachusetts Gamma Alumnae Advisory Committee (AAC) where she served as Advisor to the Vice President Communications and Vice President Finance, and later, AAC Chair. In 2019, Jenna was awarded the Outstanding Alumni Volunteer award by the Massachusetts Institute of Technology. In Fall 2020, Jenna volunteered to serve as President of the Bostonian, Massachusetts, Alumnae Club. Despite turnover in several officer positions, Jenna helped the club thrive through frequent officer check-ins, team communications and creative program ideas.
As a Health and Life Sciences Consultant, Jenna is responsible for consumer health go-to-market activities and advisory services for global healthcare and consumer goods companies. Since March 2020, she has served her community as a COVID-19 Response Volunteer, supporting contract tracing efforts and writing reopening plans for several Massachusetts towns and municipalities.
Finalist: Monica Gailes, Mississippi Beta
Monica is a dedicated member of the Tuscaloosa, Alabama, Alumnae Club and has been vital in its reinvigoration. She led the club to successfully nominate a local Title I elementary school for an FDS500 grant and was instrumental in selecting and delivering books to the school. Monica previously served as President of the Montgomery, Alabama, Alumnae Club and still travels to attend club events. In addition, she supported the Alabama Beta Chapter as AAC Finance/Housing Advisor for five years, helping to oversee daily operations of the chapter facility and assisting during the construction of the chapter's new home.
Monica is committed to the fraternity/sorority experience and works in housing at Tri Delta headquarters as Property Manager for the Central and Southeast regions, helping to manage employees, maintenance, capital expenditures and development for 25 chapters. While living in Montgomery, Monica was recognized as the local Junior League Volunteer of the year and served as an ambassador for the city's Chamber of Commerce.
Finalist: Hilary Brander Goolsby, Oklahoma Beta
Upon completing her education at Oklahoma State University, Hilary joined the Edmond, Oklahoma, Alumnae Club. She took on a board position with the club, leading the Millennial Angels special interest group. The effort was so successful that it led to the club's creation of a second interest group for mothers of young children. Hilary also served on the Oklahoma Beta AAC as Advisor to the New Member Coordinator.
Hilary began practicing as a clinical speech-language pathologist in a small children's hospital working with pediatric patients and their families. She now works at a large facility serving the greater Oklahoma City area where she treats the critically ill. Recently, she served on the young professional board of Wings OK, a non-profit organization serving young adults with special needs and developmental disabilities.
Finalist: Tiffani Kuhn, Arizona Beta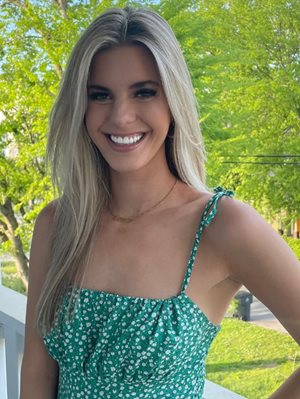 Since moving to the area after college, Tiffani has served the Nashville, Tennessee, Alumnae Club as Social Media Chair, Pi Beta Phi Delegate for the Nashville Area Panhellenic Alumnae Association and a volunteer for the annual Christmas Village fundraiser. When Christmas Village was postponed in 2020 due to COVID-19, Tiffani organized a highly successful virtual event and ultimately helped the club raise $25,000 for its philanthropies. In addition to serving as Co-Chair of Christmas Village in 2021, she continued as the club's Panhellenic delegate and accepted a new role as AAC Community Relations Advisor for Tennessee Beta.
Tiffani works at a Nashville-area advertising agency, where her responsibilities include marketing efforts for a literacy foundation established by one of her clients. She also enjoys volunteering as a guest reader for Metro Nashville Public Schools.
Do you know a young alumna who continues to demonstrate Lifelong Commitment to Pi Beta Phi? Nominate them for the Young Alumna Achievement Award! Nominations will close February 15, 2022. The full list of awards is available here.

Published January 18, 2022