Sincere Friendship in Small Moments
In 2016, we joined Pi Beta Phi — never knowing what would come from it. As New Members, we learned about Pi Phi's core values and founders and what it meant to continue their legacy. We fell in love with Pi Beta Phi in different ways through various leadership positions and friendships.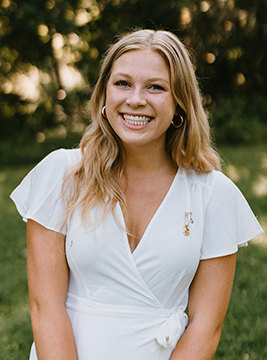 Colorado Gamma built my confidence, and my sisters challenged me to go after leadership roles I would have never thought possible. My college trajectory changed because my Pi Phi sisters supported me, loved me and saw the best in me. I loved going to Monday Night Dinners and late-night drives to Sonic, and celebrating Founders' Day every year. But, I truly fell in love with Pi Phi when I became Chapter President. As President, I got to lead my chapter and represent them at Pi Beta Phi Convention in 2019 where I saw the true impact of Pi Phi. After convention, I lived in the chapter facility and met my best friends. I had the best few months of my life and graduated that same semester. Not knowing what was next, I applied to be a Leadership Development Consultant and got the role in 2020.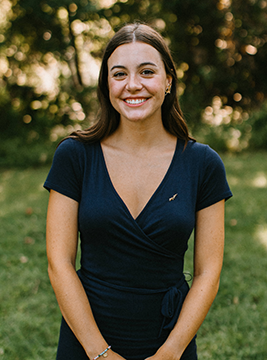 The relationships I created in Pi Phi quickly became irreplaceable. I met the women who would celebrate the first of many big moments in my life, showing what Sincere Friendship really means. My friends showed up when I needed their encouragement and always challenged me to do my best. These friendships developed and my love for Pi Phi grew. Attending 2019 Convention in Washington D.C. gave me a chance to see friendships that have lasted upwards of 50 years. I knew then that my friends would be the first of many and would always remain in my corner. They were my first call when I received the Leadership Development Consultant position in 2020.
Although our journeys were different, our paths crossed numerous times. We both served as Chapter President during the same year, attended the same convention, attended Undergraduate Interfraternity Institute the same summer and, through it all, fell in love with Pi Beta Phi. Our universities were 641 miles away but, crazy enough, our childhood homes were only five miles apart.
Two years of serving as Leadership Development Consultants (LDCs) has given us the opportunity to grow together in so many ways. After supporting roughly 40 chapters and establishing a chapter at the University of Miami, we found ourselves in our second year as consultants. We moved to Connecticut and together re-established the Connecticut Gamma Chapter at Quinnipiac University.
After we finished the recruitment process and welcomed the newest members of Connecticut Gamma home, we taught them about Pi Phi and saw them fall in love with this sisterhood just like we did. We've seen the foundations of Sincere Friendship begin in small moments, and we know how these small moments will impact their future.
Five years of membership and one friend-iversary later. Our future is brighter knowing we have even more connections that have made Pi Beta Phi feel like home.



Are you interested in building relationships with Pi Phis across North America? The 2022-2023 Leadership Development Consultant Application is now open. Applications are due January 3, 2022.

Learn more and apply

.

Published December 1, 2021