Holt House – Where It All Began
On April 28, 1867, a group of female Monmouth College students gathered in the southwest bedroom of the house owned by "Major" Jacob Holt, in a room rented by Ada Bruen Grier and Libbie Brook Gaddis. It was in Ada and Libbie's second floor bedroom where the women's fraternity movement began with the founding of a secret society named I.C. Sorosis by 12 young Monmouth students. In honor of our 154
th
Founders' Day, Holt House Curator Denise Pierce Turnbull, Illinois Alpha, gave us a photo tour of where it all began.

The Front of Holt House
— In 2009, the Fraternity applied to the Illinois State Historical Society to be recognized as a historic landmark in the state of Illinois. On October 8, 2009, the Holt House Committee hosted a dedication ceremony for a historical marker, which is now permanently placed in the southwest corner of the front yard.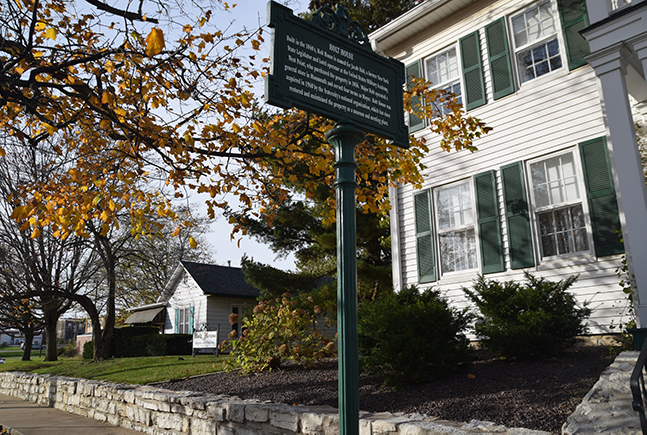 Welcome Sign
— This sign greets everyone before they enter Holt House. On one side is some history of Jacob Holt and the house. On the other side is the story of the founding of Pi Beta Phi.


The First Floor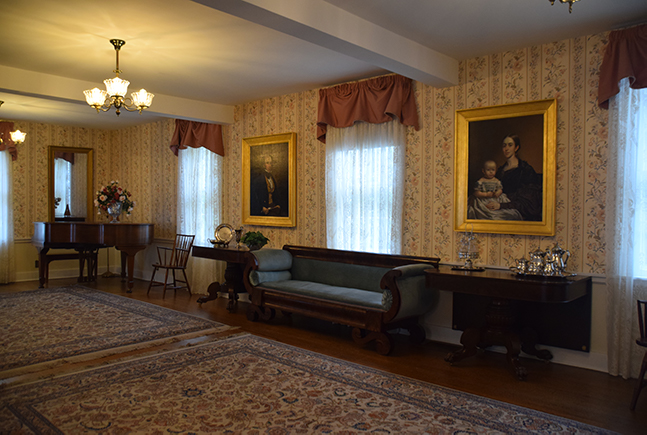 Music Room
— This is the main meeting room where events are held. On the wall hang portraits of Jacob and Sarah Holt painted in 1839. The sofa and tables which flank it are original Holt family heirlooms.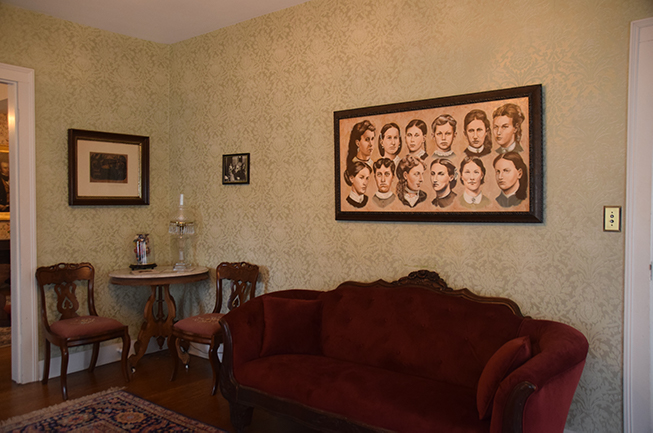 Parlor
— The Founders' portraits hang above the wine, velvet-covered sofa. To the left of the portraits hangs a small photo of the Holt family members taken in this room in 1870.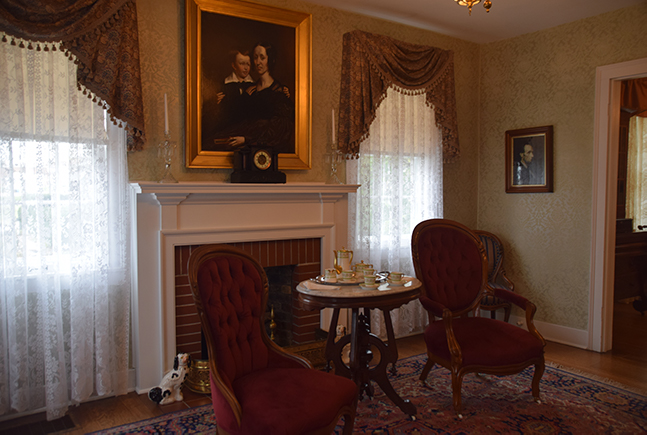 Parlor
— The parlor has a fireplace that is original to the house. Above it hangs a portrait of Jacob Holt's sister and nephew painted in 1839.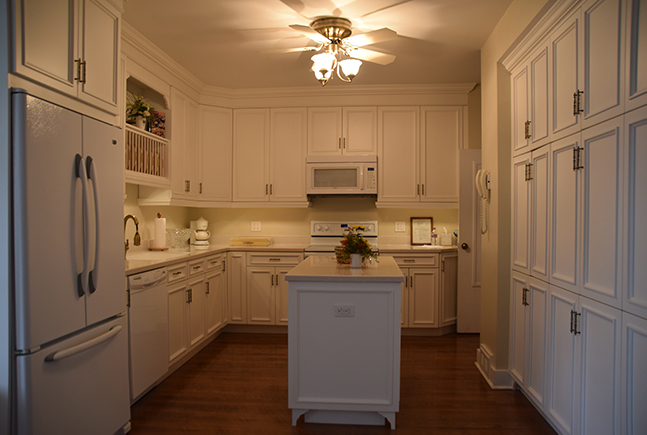 Kitchen
— The kitchen was remodeled in 2009 with numerous improvements. Visitors always comment how beautiful it is. The cupboard space was increased to house the many items used with rental events.


The Second Floor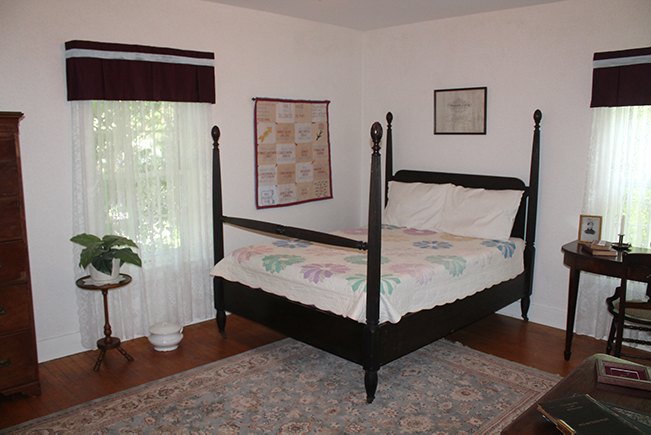 Ilinois Alpha Room
— This room houses historical items pertaining to Illinois Alpha. The bed belonged to Jennie Horne Turnbull. Above it hangs her Monmouth College diploma.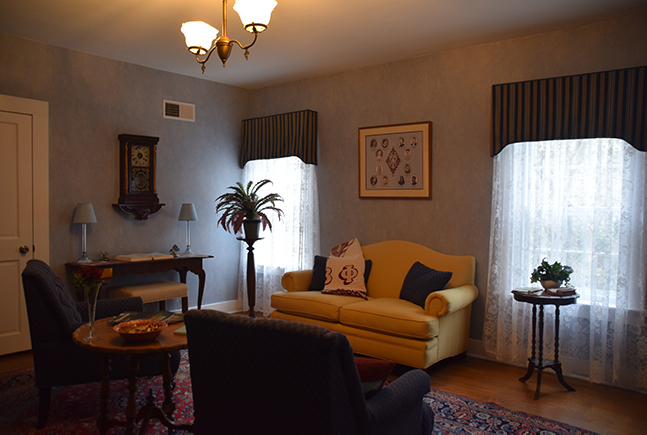 Library
— The library has a very comfortable seating area where visitors can browse the books and historical memorabilia.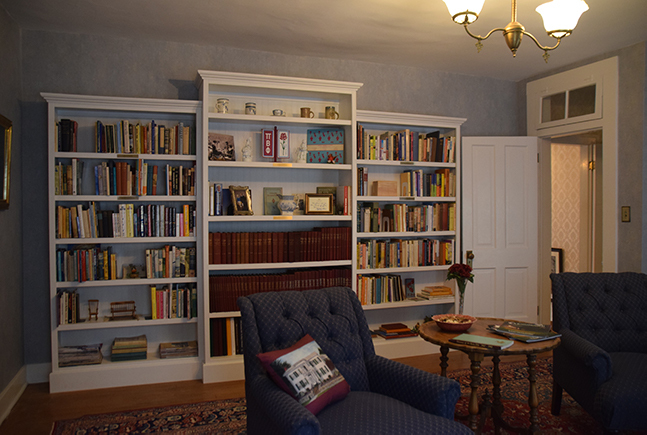 Library
— The handmade bookshelves display historical items, bound copies of
The Arrow
and books written by Pi Phi authors.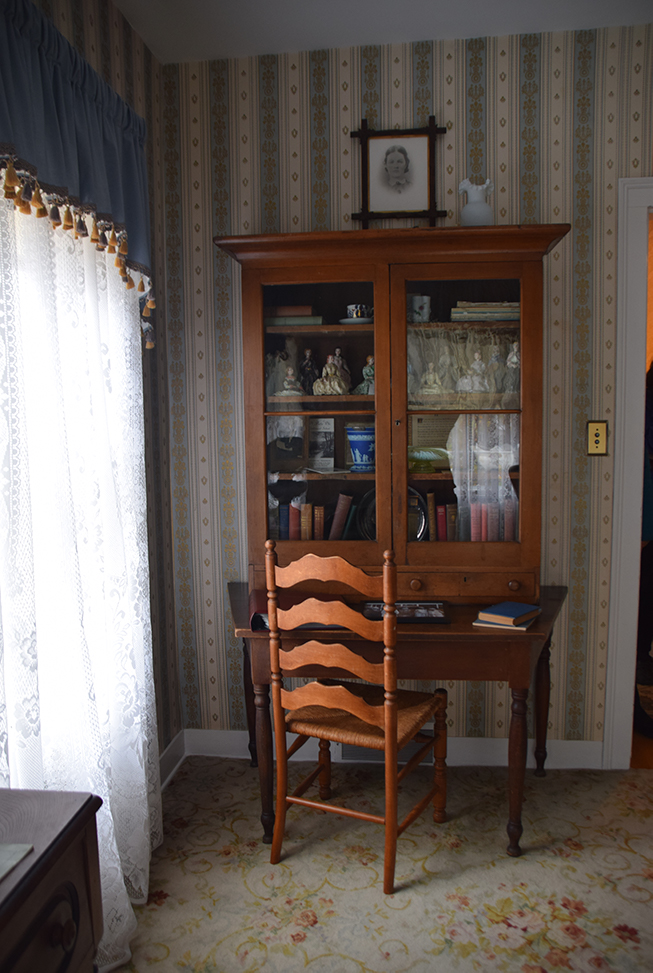 Historical Room
— This room holds many historical items. This desk belonged to Amy Burnham Onken. Inside it are books and artifacts that belonged to her. Sitting on the desk is a notebook of letters written by our founders.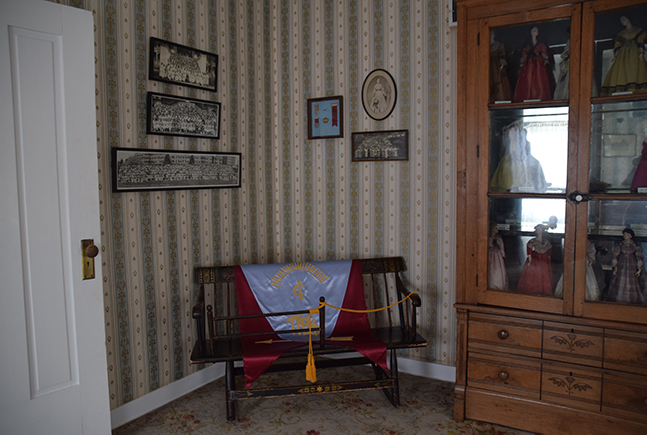 Historical Room
— Above the bench in the corner, hang photos from several conventions in which living founders were present. The cabinet pictured houses 12 wax dolls of each of the Pi Phi Founders. An oval framed picture of Fannie Whitenack, dated 1867, hangs to the left of the cabinet.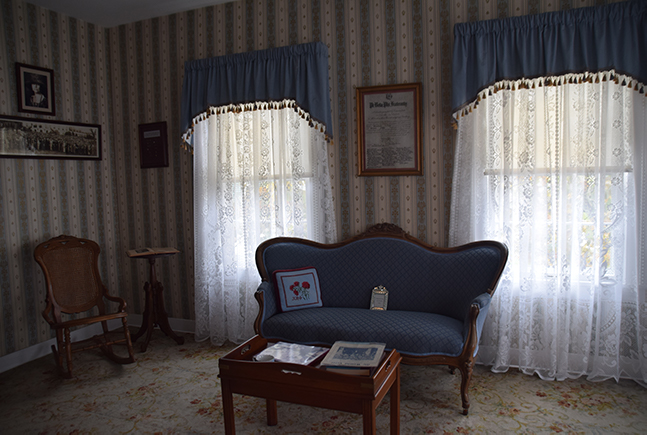 Historical Room
— A blue velvet settee sits between the windows. Above it hangs the Illinois Alpha Charter, given to the chapter in 1928 when it was reinstalled on the Monmouth campus.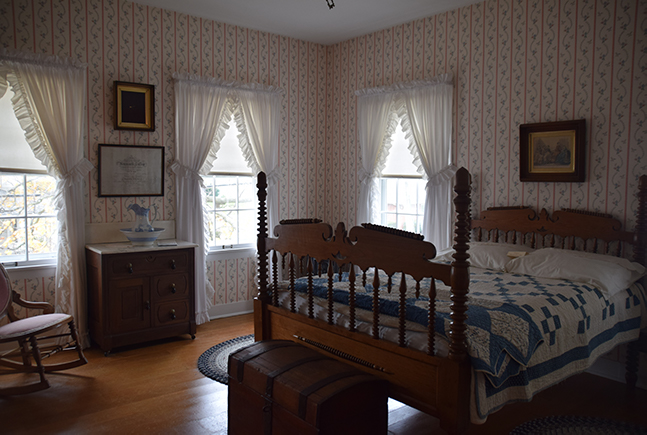 Founders' Room
— This room is where our founding took place. The bed in the Founders' room is covered with a quilt belonging to Inez Smith Soule.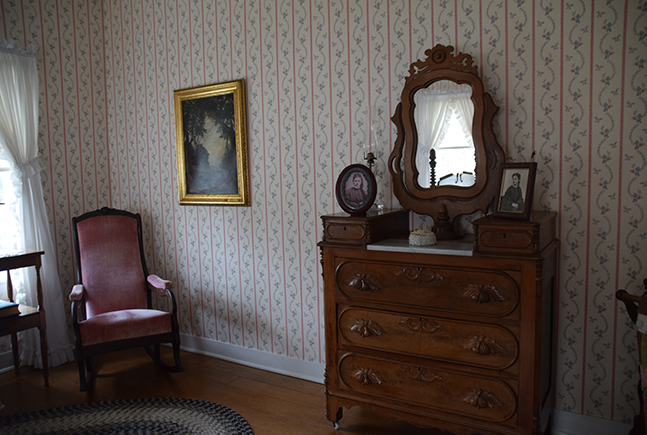 Founders' Room
— The framed landscape on the wall was painted by Libbie Brook in 1868. The rocker in the corner belonged to Fannie Thomson. On the dresser is a collection of Pi Phi jewelry and hat pins.

Published April 20, 2021